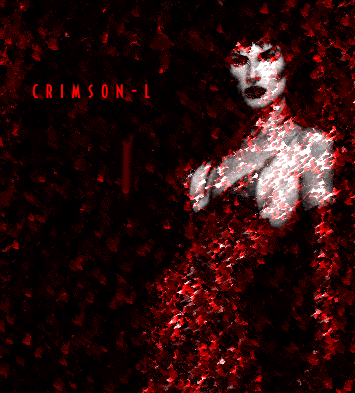 ---

Crimson-L was founded on 12/12/95 to provide a forum for the discussion of vampire-oriented eroticism and it's aesthetic. We discuss vampire focused film, artwork, and literature- and submit our own of the latter for commentary and entertainment. It's moderators are Clifford Low and Natalia Lincoln.
Note: Sorry; there is minimal demand for role-playing and gaming related material here. Other forums serve such needs adequately. Files are not allowed, but may be sent to the moderators for installation in our archives section.
This elist screens it's subscribers. In order to participate, send a self-introduction to admin at necronomi.com. Subscribers are admitted on the virtue of their introductory email; please describe your interests and what you can add to Crimson-L.
When you start receiving messages from the mailing list, please reply (to crimson-l@necronomi.com) with at least a brief hello message, to let us know that you are indeed receiving messages via the list. You may wish to reuse the previously described self-introduction for this purpose. If you have time, please consider posting a message introducing yourself, so that all of us on the list can get to know each other.
To jump to the main page, click here. To jump to the page for all Necronomi.com mailing lists, which contains some important rules and guidelines, click here.
This page has received hits since 9/16/97.
---
Individuals wishing to add or update material here, please send such to webmaster@necronomi.com. Thank you.
---